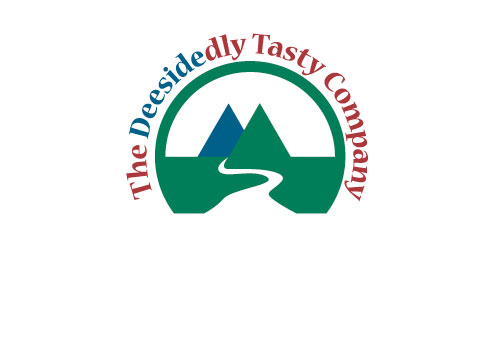 Please find below a number of genuine comments passed to us by our customers...
"Thanks so much for all you did today. The day was a big success for us and I'm glad you guys were busy!" - Fun day 14/05/2017
"Thanks for hiring your fantastic machine and the awesome food you prepared for *********** Big 40! Was a huge hit and everyone loved it, clean plates all round" - DIY pre prepared hog & accompaniments 28/05/2016

"Thanks for everything on Saturday! Everybody loved it and thought it was a great idea and raved about the food so hopefully you will get some more bookings soon" - Private BBQ and pulled pork service 04/06/2016
"I attended my brother's 40th birthday yesterday . These guys were fabulous , could not recommend enough. I will definately be booking for any events we have. Value for money, excellent service. !! Super well done guys" - Private BBQ and pulled pork service 04/06/2016

"Wow what a fantastic job you guys did and the food was out of this world can't thank you enough highly recommend x" - Private BBQ and pulled pork service 05/06/2016
"Just to let you know we have had great feedback re the food - lots of lovely comments from both swimmers and parents! It all went really well thanks again" - Private BBQ 10/06/2016

"Thanks again for a cracking meal! Everyone has been raving about the food and it was absolutely brilliant!" - Evening wedding service 09/07/2016
"Just wanted to thank you again for your fabulous food at the weekend!! Everyone really enjoyed it and I believe the leftovers went down a treat too!!" - Private hog roast and BBQ service 12/08/2016

"I can't thank you enough for Saturday night the food was amazing and your staff were a delight. I hope you enjoyed it too. I know you were exhausted but it never showed." - Private hog roast and BBQ service 20/08/2016
"Many thanks for your assistance on Saturday. It was great to see you guys too and we had a lot of positive feedback regarding day in general and also the standard of your catering. It was a good sign that you had nothing left. We would certainly consider using you again." - Public event 20/08/2016
"Thanks so much for coming along yesterday, we had great reviews about your food! ... One of my co-organisers Steve, came down and had a roll and says it was amazing and he thought you looked like you were doing OK as you had a large queue." - Public event 21/08/2016
"Hi Tom. Just a bit of feedback for you here as all the guys were raving about the bbq. Great food and extremely efficient service. We will definitely use you again if we run anything similar. Thanks again." - Corporate BBQ service 31/08/2016
"Thank you Tom, the food you provided for my wife's 40th was excellent. Highly recommend you" - Private Event 17/09/2016

"Visited the Deesidedly Tasty at an event yesterday at Crathes Castle. This event was on till 4.30. We arrived at 1.40 to the food stand and it was sold out of everything other than 2 venison burgers
OUR RESPONSE - "we are very sorry for your experience of our services. We were provided numbers by Crathes in relation to last years event and we based our catering on that number as it was our first time doing the event. The estate manager later informed us that they this one day had been the busiest they had experienced. In relation to the previous day, we were not catering at the event as we had commitments elsewhere."
"Hi Tom, I just wanted to say a big thank you for helping us out yesterday! The service and food was fantastic! The food went down a storm and all of the parents were happy! Thanks again" Private catered event 09/01/2017

"Hi Tom, Just wanted to thank you all for the wonderful catering on Saturday. It was very much enjoyed and complimented." - Private catered event 11/03/2017
"A massive thank you to Deesidedly Tasty for putting together an amazing meal at our wedding. We had so many compliments about the food. Tom was so helpful and organised it all for us. We really are so grateful for everything you did. We will definitely be recommending you guys to others." - Wedding 08/04/2017

"Our guests at Grampian Eye continued to make complimentary comments on your catering throughout yesterday afternoon. The whole event went very well indeed and the lunch was an important part of our success. You provided delicious food with good service and it came at most reasonable cost. From our first enquiry, through the planning stage and then to the lunch itself you were really helpful and you filled me with confidence that everything would be right on the day. I would not hesitate to recommend The Deesidedly Tasty Company to someone looking for a caterer for their event or function. Well done!" - Private Buffet 22/04/2017
"Just wanted to send a big thanks for all your hard work on Saturday. Sorry things were a bit slow getting going but everyone gave really positive feedback at the night event and said how good the food had been. Sorry I didn't see you guys leaving, busy trying to keep warm and trying out the activities." - Private BBQ service 29/04/2017
"We booked Deesidedly Tasty Co. to cater for our wedding last weekend. We cannot rate them enough. From start to finish Tom was so supportive and gave the best advice. We hope to use them again for any other events we may have in the future and would undoubtedly recommend their services to everyone. All of guests raved about how fantastic the food was and how polite and helpful the staff were! Thanks to Tom for making our wedding day so very special!" - Wedding 24/06/2017
"Thanks to Tom and crew at Deesidedly Tasty for our awesome wedding food! An absolute delight ! Lots of comments from our guests on how wonderful it was! We couldn't agree more! Thanks sooooooo much! Zoe and John" - Wedding 07/07/2017

"Tom, today was really wonderful. Thank you both for delivering us really nice food – you were so organized. I don't think it could have gone better. We'll look forward to the next time! Thanks again." - Corporate BBQ 13/07/2017
"I organised a hog roast day for my work which went down like a treat, everyone enjoyed it. I highly recommend and would defiantly use them again. Thank you guys today was brilliant" - Hog roast and private catering 04/08/2017

"These guys catered at a wedding reception i attended you'd last weekend and man was the food good! I was like a burst couch and still wanted more! Some of the best food I've ever tasted, and the guys were a good laugh too. Absolutely brilliant! Can't recommend them highly enough." - Private catering 04/09/2017

"These guys catered for my brother and sister in laws Aberdeen reception. What a fantastic job from start to finish. The hog/chicken roast was to die for and they were able to cater to various dietary needs. Everyone was so impressed with the food and we couldn't have asked for a better service. Would definitely recommend to anyone and will definitely use again. Thanks! - 04/09/2017
"Staff were friendly and very helpful, food was excellent (I'd have taken that pulled pork home with me if there had been any left!). I was extremely impressed and would recommend to anyone considering an event." - Public event 01/10/2017
"We booked Deesidedly Tasty for our wedding that was in June this year. From start to finish Tom was brilliant. He met is a few times to discuss what we wanted and he was happy to answer any questions we had. He listened to what we wanted and came up with menu ideas that would suit us. The food was delicious and a great smooth service on the day. I would highly recommend them." - Wedding catering 29/10/2017
"If there were more stars, I'd give them. They catered my wedding yesterday and it was amazing! The food was delicious! All my guests were raving about It! The staff were super friendly and helpful. Tom was with me from start to finish and made it super stress free for me and my groom. Could not fault them at all and would 100% recommend for weddings and events. We can't thank you enough" - Wedding catering 01/10/2017

"Hi Tom, Just a quick email to thank you and your team for all your hard work on Saturday. We didn't get a chance to say bye on the night but you did a great job. We've had lots of compliments about the food and also the professionalism of your staff. You weren't kidding about the portion sizes! The day went better than we could have possibly hoped for." - Wedding catering 17/02/2018
"Hi Tom. We just wanted to thank you again for the food on Sunday it was great and everyone thoroughly enjoyed it. I hope you were both able to get defrosted when you got home. A BBQ in March whose daft idea was that....." - Private BBQ 18/03/2018
"Hi Tom. I would like to thank you for doing our catering yesterday for our wedding. Everyone we spoke to during the evening said it was the best food they ever had at a wedding. Personally for myself and Carrie it made the day for us. On another note I noticed you are doing the pipe band in May so I will see you then for another taste of your fantastic food. Thank you once again. With sincere thanks Kevin and Carrie. The new Mr & Mrs Duncan". - Wedding catering 14/04/2018
"Absolutely fantastic food and service ! At a family wedding recently it was amazing !!" - Wedding catering 14/04/2018

"Thank you Deesidedly Tasty Company for our wedding BBQ. Was really delicious, no complaints whatsoever! Really friendly and helpful company!
Thanks again!" - Wedding catering 21/04/2018

"Absolutely fantastic company! The food was amazing, exactly what we had hoped for for our wedding! Tom himself could not be more helpful and his staff were very good too. Couldn't fault a thing and would highly recommend to anyone looking for fantastic food and service!" - Wedding catering 28/04/2018